Meetings
Your private or business meeting is a bespoke arrangement at Auberge du Bonheur in Tilburg. At a green location with a sun-lounge and terrace, overlooking the splendid garden, you can choose from various indoor and outdoor rooms to suit your requirements.
"Fantastic location and meeting room. Well-functioning beamer and sound. Excellent walking dinner. Our guests were pleasantly surprised by the quality and presentation of the dishes. Friendly and guest-oriented hostess."
Inspiring location
Experience meetings in natural surroundings. Auberge du Bonheur is a venue in Tilburg where fresh ideas can be developed amidst woody surroundings. Enjoy the peace and quiet in comfort. Within ten minutes from the A58 you can reach our free car park adjacent to Auberge du Bonheur. You will not be lacking anything during your business meetings, thanks to our well-appointed rooms and the service provided by our experienced staff. During or after your meeting you can walk into the forest called the Oude Warande to get your share of natural inspiration!
Making a reservation
Natural meetings
Auberge du Bonheur offers a unique arrangement at a natural venue in the Oude Warande in Tilburg. Amidst woody surroundings, where all your senses are stimulated, we offer you all facilities and wholesome food for your meetings. Experience optimum circumstances to start creative processes with the right energy in invigorating surroundings. View possibilities and rates.
"I would like to state that we were very satisfied indeed with the hospitality enjoyed. We were given a very warm welcome and your colleague Daphne made sure we were not lacking anything at all. Thank you, till next time!"
Celebrate in style
You can stylishly celebrate your festive occasion at Auberge du Bonheur in Tilburg. A relaxed atmosphere and beautiful location will make your day unforgettable day full of culinary highlights. The Auberge du Bonheur staff will see to everything and make sure that your guests have everything they might possibly need. Come and see for yourselves and make an appointment to view the garden and banqueting rooms at Auberge du Bonheur!
Making an appointment
Celebrations
Auberge du Bonheur makes an unforgettable moment of any meeting that calls for a celebration. The personal approach of our professional staff ensures your celebration running smoothly. It does not make any difference whether you are with us for a small family birthday party or for a big party with friends and colleagues to mark an anniversary; we will see to the party being in accordance with your wishes and requirements.
Weddings
Getting married in the garden of Auberge du Bonheur! Have a lovely reception party, gourmet dinner with family and best friends and finally a great evening full of music with a large or just a small group of friends and family exactly as you would like it. Interested in the possibilities? View the impression!
Baby shower
Have a baby shower to show your newly born baby to everyone at Auberge du Bonheur! No need for you to have visitors at home for months to come, you just need to raise glasses to this new life! All invited children can play freely and safely in our garden or on the edge of the forest called the Oude Warande, while you can pay attention to your guests and need not worry about any food or drinks.
"Excellent service, pleasant atmosphere, time for all guests and yet lots of privacy. Delicious dishes in the surprise menu."
Condolences
First of all we wish to offer our condolences on the death of your beloved one.
At Auberge du Bonheur you can reminisce and help each other to say a final farewell to your loved one. Quietly situated in green surroundings Auberge du Bonheur can offer you a choice of suitable rooms available for a private get-together. We can help you arranging a condolences reception so that you have the time to reminisce together with the people invited.
Getting in touch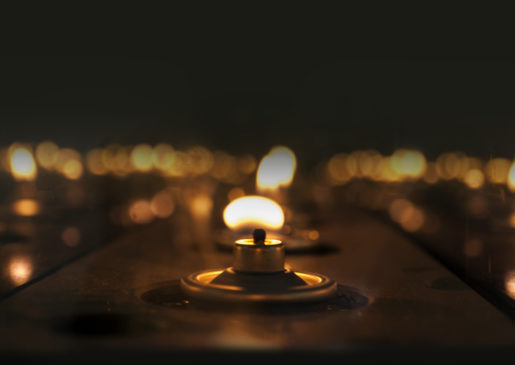 Condolences reception
In addition to coffee, tea and rolls, we can also serve other, more luxurious packages. We can complete your condolences reception to suit your requirements, along with an Auberge du Bonheur hostess in support. She can take over the task of the funeral coach and relieve you of your worries. Please let us know what your wishes and requirements are in this respect.
contact
"….. the funeral was very well arranged, the way everyone at Auberge du Bonheur guided and supported us, their warmth and respect. It was really very good…."